A Tale of Two Algorithms in Agri-Input Retail
And only one is profitable. Shall we investigate?
In the year 1986, Gareth Morgan published his landmark best-seller book, "Images of Organisation", which explored a simple, but powerful question: What does it take to see an organisation through various metaphors?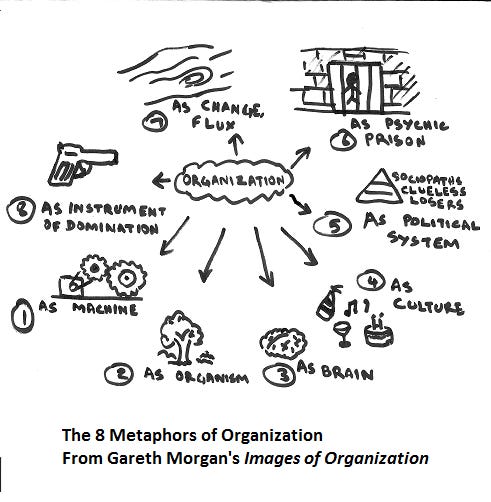 <Image Credits: Ribbonfarm>
The premise of the book looks deceptively simple - until you think deeper about it.
What we think about what an org…
This post is for paid subscribers