When Agritech Met Agriculture
A Classic Bollywood Tale of Two Siblings Who Separated at the Beginning only to be Reunited Towards the End.
Dear Readers,
Welcome to the Agribusiness Matters Digest Edition.
Orientation: My name is Venky. I write Agribusiness Matters every week to have a straight talk on Digital Agriculture, Agritech and Agribusiness Matters. Because let's face it. Agribusiness matters. You probably signed up from here.
Last Wednesday, I published, What If We Believed In Indian Agtech to solve the Agrarian Crisis?
It was a precursor to an insightful live-streamed dialogue that I had with Jagadeesh Sunkad, where we explored a simple, albeit a powerful question: What does it take for Indian Agriculture to dialogue with Indian Agtech?
What are the lessons that Indian Agriculture wishes to share from its long journey, witnessing four generations of agricultural innovations, with its romance with Socialism since Indian Independence, to its younger capitalist sibling who is excited about the possibilities technology offers to transform the face of Agriculture?
What are the things that Indian Agtech wishes to tell about the new experiments it is doing with surplus venture capital in the domain of Indian Agriculture, which is in this strange liminal space, transitioning from Socialist Bharat to Capitalist India?
One of the fascinating insights which opened up in the dialogue, which made me chew a lot about, was the role of time in understanding the difference between Indian Agtech and Indian Agriculture.
As Jagadeesh put it,
Every solution we are giving to the farmer is very short in duration for that crop. We like tell him how much more yield he will get at the end of the crop and solve his problem. If you look from farmer's perspective, he is not looking at one crop. He is looking at how finally his life is going to be at the end of three years. Will I get a higher price is all he is asking.
Think about it.
When was the last time you saw an Agtech business model that was built on a longer span of time?
The most recent one, which got me reasonably excited was Vegrow, co-founded, among others, by one of the earliest readers of Agribusiness Matters Newsletter and a good friend of mine, Mrudhukar Batchu.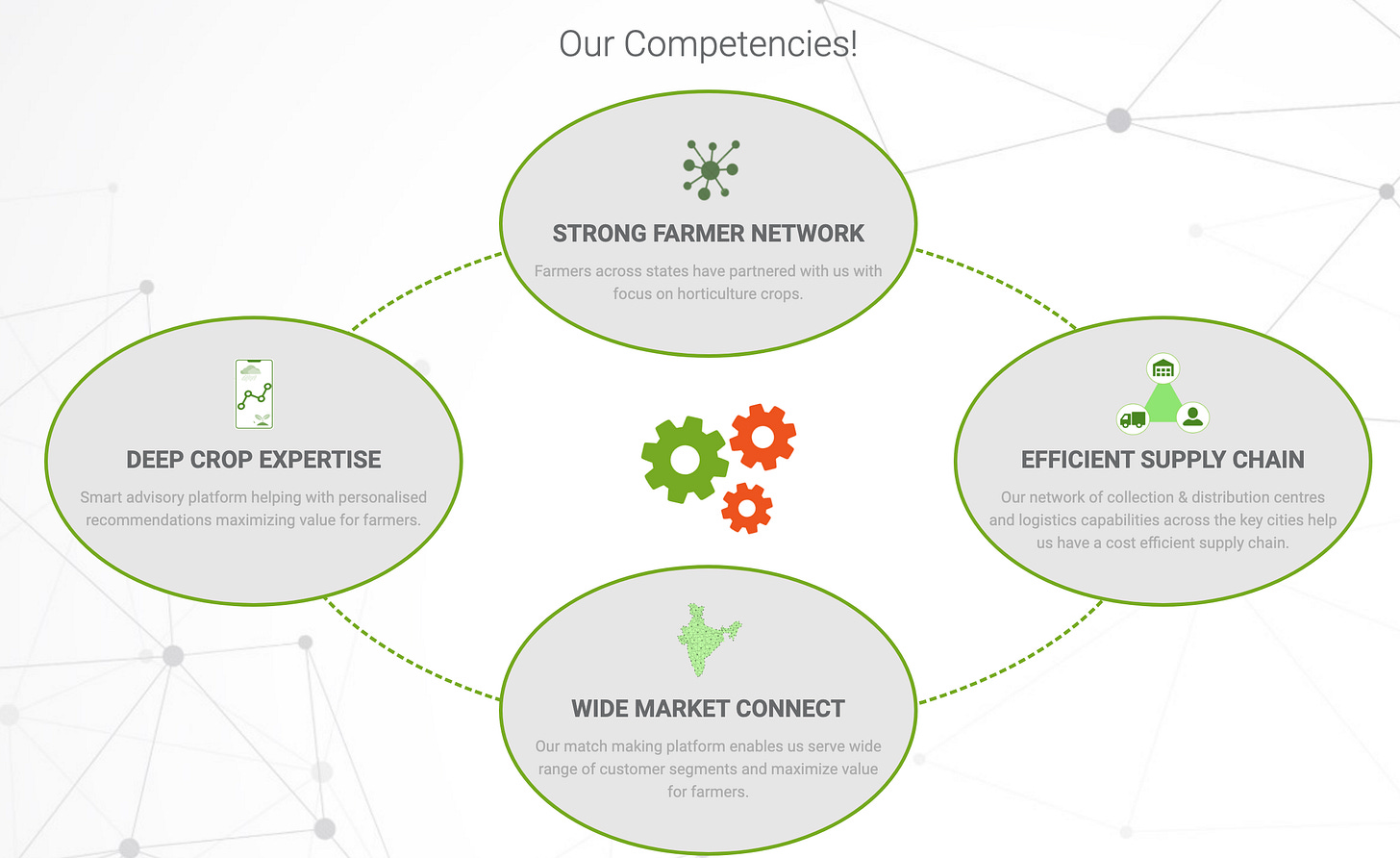 Of course, they are currently only focusing on the FNV space, much like Ninjacart's narrow focus on Potato, Onion and Tomato. When you limit your focus to a few crops, you can naturally scale up your operations machinery and build a reasonable algorithm which could help in price prediction. Can this really translate into price discovery?
When you are thinking from farmer-first, and not produce-first, you would need to consider the fact that there are going to be a variety of crops. In such a scenario, how would these models evolve?
We will explore these questions in the upcoming edition. Stay Tuned.
In other news, seeing the tremendous response of our earlier Livestreaming dialogue, Jagadeesh and I are planning to do regular dialogue sessions. These would be technical in nature, where we go down to the depths of various challenges faced by the agri sector.

We are starting with Bull-Whip Effect in the Agri-Input Supply Chain. If you remember, I did a detailed take on it, a while ago, and also did a case study on Netafim India, showcasing how even advanced digital technologies can succumb to bull-whip effect.
You can RSVP for the event here.
This event will be live-streamed in Youtube and LinkedIn.
Look forward to seeing you join the discussion.
Happy Monday!